Administrator Emeritus

(Posts: 3815)
Post Your Calculator Collection
I'm sure a thread like this exists somewhere, but let's start new. I'll sticky this one so it stays at the top. Anyway, I've been growing my calc collection lately, and while it's nothing compared to others' (tifreak, BrandonW, KermM), I'm still happy with how it's coming. Here's a picture of it: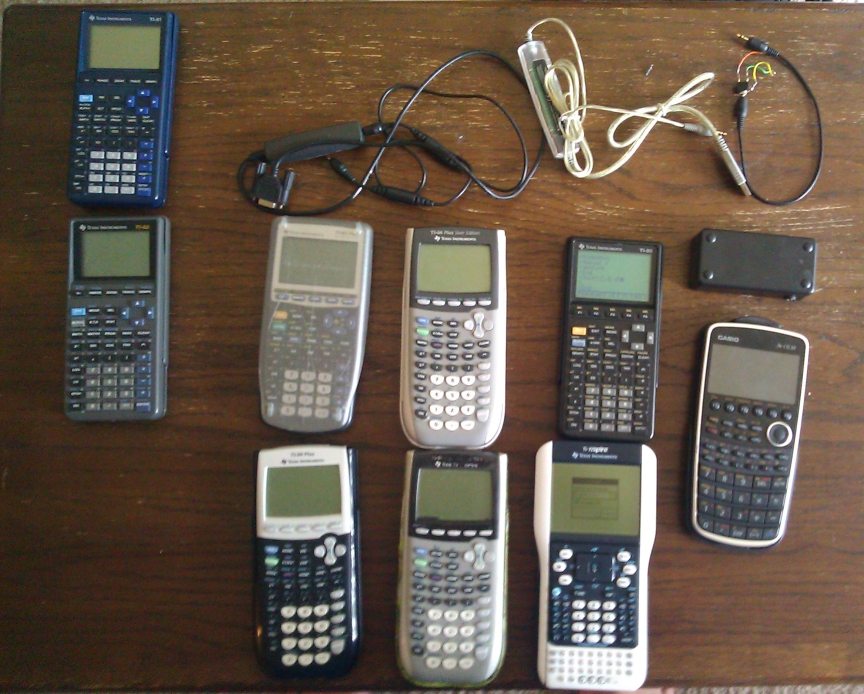 I have:
TI-81
TI-82
TI-83+SE w/ Viewport
TI-84+
TI-84+SE x2
TI-85
TI-nspire
Casio Prizm
Black Link
Silver Link
Also featured are part of my gcn bridge and the
spectrum analyzer
made by Michael Vincent.
So, post some pictures of what you've got!